Good Earth Collectibles:
YOUR OWN PERSONALIZED DEALER ON THE NET
Good Service Down to Earth Prices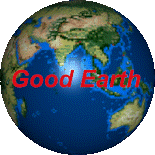 Happy Thanksgiving!
OPEN FRIDAY, SATURDAY, SUNDAY, MONDAY - 11am to 5pm
If you have any questions or would like to place an order please
call: 518-827-4700 during open hours
---
Need Something FAST? - We ship Worldwide
We are always buying doll collections.
Because of spam, please don't send pictures or ask the value of your doll! We do buy dolls and collections. Please E-Mail with contact info: Please include your name, city and state - (Required for response) DO NOT EXPECT A RESPONSE WITHOUT YOUR NAME, CITY AND STATE. I like to know what area of the country I am dealing with.
---
WE ARE LOCATED AT THE
MIDDLEBURGH TRADING POST LOCATED @ THE SOUTH ENTRANCE TO MIDDLEBURGH VILLAGE on HIGHWAY 145
NEXT TO THE MIDDLEBURGH DINER
INTERNET ORDERS AND QUESTIONS: 24/7 - E-Mail
---
---
WE HAVE A MUSEUM SIZE COLLECTION OF DOLLS. WE ALSO OFFER ESTATE JEWELRY AT VERY REASONABLE PRICES!! IF YOU OR YOUR LOVED ONE IS INTO DOLLS - THIS IS A MUST STOP!!
CHECK OUT NEW DOLLS AND COLLECTIBLE PAGE! *click here*
TO MANY DOLLS TO LIST ON WEB - E-MAIL WITH REQUEST
---
Our Mission on this Good Earth
Good Earth offers a wide variety of Unusual Collectibles. Our mission is to satisfy each customer by providing personalized service and great prices. Unlike other large online retail outlets, we actually answer our phones! You won't be placed in voice mail jail and will always receive accurate and factual information. You can rest assure that your credit card will not be charged until the order has left our door. Our goal is to build loyalty through one-on-one personal attention, one customer at a time. Providing our customers great prices and services, and making your shopping experience as pleasant as possible. We know you have many choices for online retailers, and we appreciate your business. Thank you again for shopping at Good Earth.
ASK OUR CUSTOMERS "GREAT SERVICE DOWN TO EARTH PRICES"
feedback page
---
MEMBER UNITED FEDERATION OF DOLL CLUBS, INC.
MEMBER SCHOHARIE COUNTY CHAMBER OF COMMERCE
Dutchess County Doll Club visits Good Earth Store click here
DOLL HOSPITAL ON PREMISES ( E-MAIL WITH PROBLEM)
---
BACK IN STOCK: CALL TODAY
NATURE'S GEL--Great Natural Pain Relief:
to place an order please
or call: 518-827-4700 during open hours
THINGS TO DO IN THE AREA
E-Mail

---

---
WE ALSO TAKE CHECKS AND MONEY ORDERS FOR PAYMENT
We support our Troops and offer discounts to all our men and women in the military
---
GOOD EARTH LINKS
-
E-Mail
-GOOD EARTH
This website is owned by the Good Earth Collectibles - Please send us an e-mail if you have questions or comments, or would like to advertise on www.Dollsale.com
Last updated 11/25/15
Copyright © 1997-2015 - Good Earth Collectibles
You can get to the Good Earth from anywhere:

View Larger Map