Good Earth Collectibles:
YOUR OWN PERSONALIZED DEALER ON THE NET
Good Service Down to Earth Prices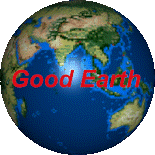 ---
---
OPEN BY APPOI

NTMENT
---
Need Something FAST? - We ship Worldwide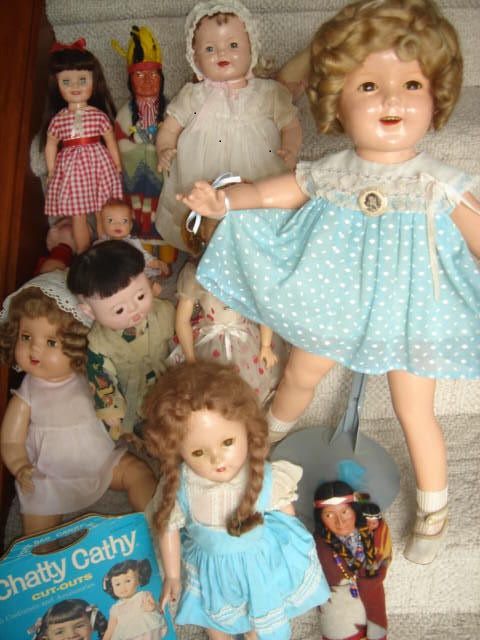 We are always - Buying - Selling - Trading - Dolls - Old Trains - Antiques and Collections
Because of spam, please don't send pictures or ask the value of your doll! We do buy dolls - old trains - antiques and collections. Please E-Mail with contact info: Please include your name, city and state - (Required for response) DO NOT EXPECT A RESPONSE WITHOUT YOUR NAME, CITY AND STATE. I like to know what area of the country I am dealing with.
---
INTERNET ORDERS AND QUESTIONS: 24/7 - GOOD EARTH - E-Mail

IN LOVING MEMORY - SHIRLEY TEMPLE - 4-23-1928 - 2-10-2014
---
UNCLE SAM -VERY RARE 13 inch CABINET DOLL GERMANY
Bisque socket head doll incised "S 3" and manufactured by Cuno & Otto Dressel. Exceptional molding to the bisque facial features, glass eyes, on a jointed composition body. This example is the turn of the 20th century characterization/interpretation of "Uncle Sam". Obviously, this doll was made for the American market as was often the case with many toys and dolls that were made in other countries. Typical patriotic garb with striped red and white trousers, vest, and shirt with applied stars as well as the all to classic replaced stove pipe hat. Not only does this doll appeal to doll collectors but all those that appreciate the patriotic nature of this piece! Overall bisque head is free of damage. Very good plus condition with some typical fading to colorful felt jacket slight tear on coat tail outfit, side button boots composition jointed body.
Price: SOLD
To place an order please
---
---
TO MANY DOLLS TO LIST - E-MAIL WITH REQUEST
---
Our Mission on this Good Earth
Good Earth offers a wide variety of Unusual Collectibles. Our mission is to satisfy each customer by providing personalized service and great prices. You can rest assure that your credit card will not be charged until the order has left our door. Our goal is to build loyalty through one-on-one personal attention, one customer at a time. Providing our customers great prices and services, and making your shopping experience as pleasant as possible. We know you have many choices for online retailers, and we appreciate your business. Thank you again for shopping at Good Earth.
---
MEMBER UNITED FEDERATION OF DOLL CLUBS, INC.
MEMBER SCHOHARIE COUNTY CHAMBER OF COMMERCE

DOLL HOSPITAL ON PREMISES ( E-MAIL WITH PROBLEM)
---
---
E-Mail - Good Earth

---

---
WE ALSO TAKE CHECKS AND MONEY ORDERS FOR PAYMENT
GOOD EARTH LINKS
-
E-Mail
-GOOD EARTH
This website is owned by the Good Earth Collectibles - Please send us an e-mail if you have questions or comments, or would like to advertise on www.Dollsale.com
Last updated 01/31/22
Copyright © 1997-2022 - Good Earth Collectibles